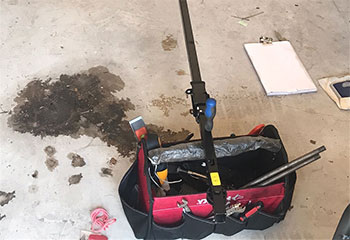 Garage Door Opener Repair
Customer Issue: The customer's opener drive line came loose due to defective screws, damaging itself in the process.
Our Solution: We removed the belt drive line and trolley track, decoupling them from the opener and spring system after we removed the broken screws. The trolley system was still in good shape, and serviceable after cleaning and reinstallation. The drive belt itself required replacement, but once we spooled the new one on it worked fine.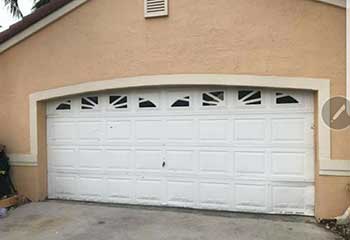 Panel Replacement
Customer Issue: Ms. Singleton had a broken panel due to an accident and needed it to be replaced, as she didn't like how shabby it made her garage and the rest of her home look.
Our Solution: After finding an appropriately sized and colored panel to replace the broken one with, our technicians carefully disconnected the door to take it down. The broken panel was unbolted and removed before the new one was installed into place and the door reconnected to the system.
Cathy Singleton
- Flippen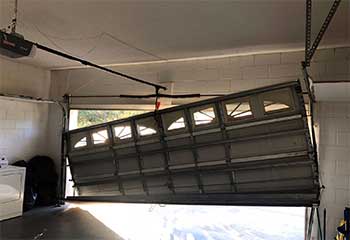 Track Replacement
Customer Issue: This customer's track was badly warped and malfunctioning because of it.
Our Solution: Once the garage door was safely removed and out of the way, our experts made note of exactly where the original track was to ensure that there would be no inconsistencies. The damaged track was then replaced with a new one and the door put back.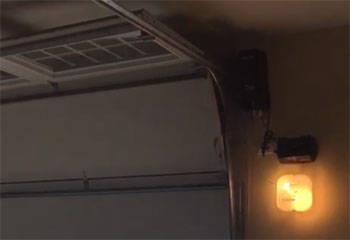 Sensor Alignment
Customer Issue: Safety sensors were misaligned.
Our Solution: The customer's door reversed each time she tried to close it, and a quickly examination of the safety sensors found that not only were they misaligned, but their wires had detached as well. We reconnected the loose wires and adjusted the photo eyes until they were in complete alignment with each other.
Tamara Yonkers
- McDonough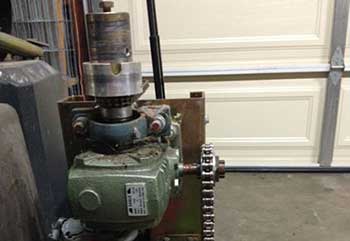 Opener Repair
Customer Issue: Opener motor gear broke.
Our Solution: Your motor unit is hard at work day in and day out, so it's only natural for some of its components to break down every once in a while. That's what happened to this customer. We replaced his broken gear with a new one and then adjusted his chain drive too to ensure that the unit was operating optimally.
Karl Jarvis
- Blacksville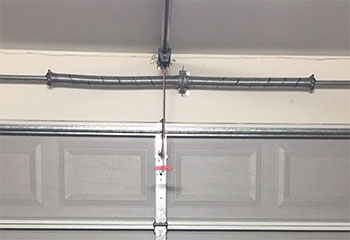 Spring Replacement
Customer Issue: Spring broke.
Our Solution: Replacing this type of component can be dangerous, so we took extra precautions while adjusting the new unit's tension. We then showed the customer how to lubricate his new torsion spring and how to test the door's balance in order to know when some additional adjustment may be needed.
Aaron Dartmouth
- McDonough